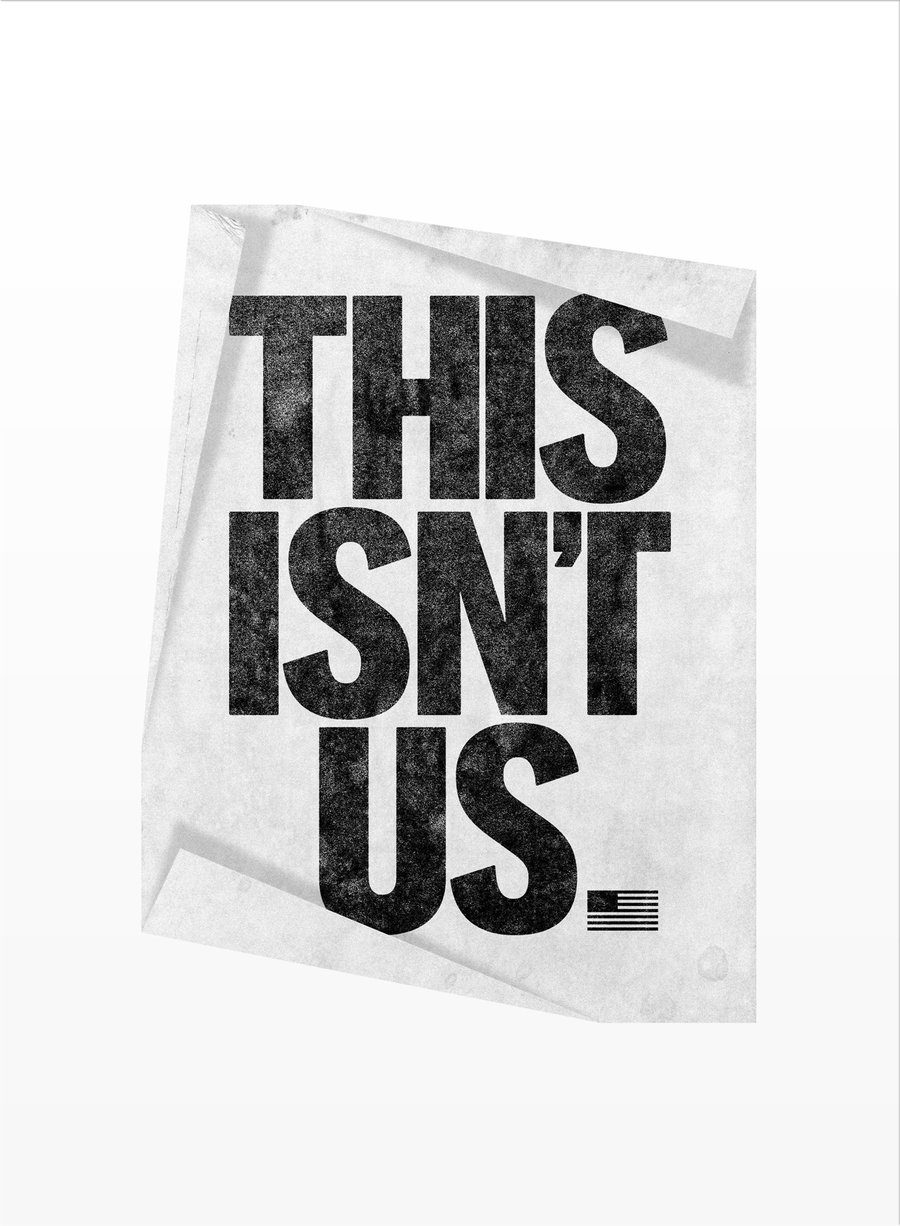 Risograph Artist Print (blank)
$

40.00
1-color Risograph artist edition print (includes 5 black and white prints to share or distribute).
This Isn't Us, is a series of prints and public engagements as a reaction to the Trump platform that stands as groundswell of hate, bigotry, racism, sexual abuse, and anti-intellectualism. We are better than this and we don't have to accept it. Without the image of Trump the statement allows the user to draw upon situation context to make meaning. Here the user's role is elevated to that traditionally held by the designer — Myth Maker.
This print includes 5 black and white prints (with Trump's face in the background) for you to share with others and distribute in public. If you need more prints to distribute, please, feel free to make your own copies.
Bring them to the protest, post them in public spaces, leave them in your local market. Let your neighbors know they are not alone, let the world know president-elect Trump and his clan as cabinet doesn't represent you as an American.
All proceeds go directly to growing this message larger and its efforts of fighting hate and injustice.
DESIGN & DIRECTION: Nick Adam
PRODUCTION: 1-color RISOGRAPH, signed and trimmed by artist
PAPER: Mohawk, Superfine, Smooth, Ultrawhite, 120lb Cover
SIZE: 8" X 10.5" inches
EDITION: of 1000
Shipped as package, protected within sealed Stay Flats.